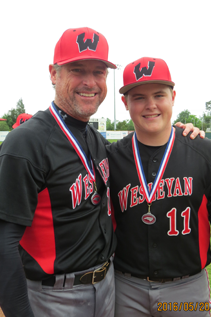 Who is Luke Leather?
Luke Leather is a family owned company. I have been in the leather furniture business since 1992 I spent 8 years as a factory representative with Natuzzi and I have been in the quickship distribution business, in ownership since 2000. My wife and I decided to name our first child Luke. He is God's miracle to us. He was born September, 14 1998 at 27 weeks and weighed 2 pounds 5 ounces at birth. In honor of him and to share God's miracle working power, Luke Leather was born. We also have a beautiful little girl named Tatum and she too is a wonderful blessing to us. It is our mission to offer our customers excellent product at a fair price and deliver our products quickly and efficiently, at the same time always taking time to share our story to any of our customers who want to hear it. Thank You for considering Luke Leather!!
Blessings to you and your family!
Scott Davis, President
Luke Leather Inc.

What is Luke Leather?
We are an Italian Leather Furniture quick ship specialist. We will specialize in medium priced casual/traditional; genuine Italian leather furniture, made exclusively by our Italian partners in Italy and Europe. We will inventory up to 10 groups, all of which are proven best selling styles in the American market. We will ship these goods in 10-15 business days.

Why is Luke Leather different?
We will be focused on the niche we believe that we can make the most impact for our customers. We know that there is a void in the market place for this product especially out of the warehouse in less than container quantities with 10-15 business day delivery cycle. This gives Luke Leather a huge advantage to capitalize on this segment of the business. We will not be everything to everybody. We will be focused on what we do best for you.
Why Luke Leather makes sense for you?

PRODUCT: We have spent a significant amount of time in Italy designing a program that makes sense for the niche we are pursuing. The factory we are in partnership with executes a very clean product that combines excellent quality, value, comfort and styling. The packaging is completely double bubble wrapped and the corners, the sides and the bottom is always card boarded for strength in transportation. Luke Leather is the exclusive agent for the American market and all of our designs and styles are totally exclusive to us in the U.S.

PRICE: We have no U.S. middle man. We are truly "factory direct". This keeps our pricing very, very competitive for the quick service that we offer our customers.

SIMPLE & EASY: We stock a married program with best selling frame styles and leather combinations. Our presentation is simple our sales materials are easy. We have no experiments in our collection. Every style that we have is a proven best selling style in the American market.

DELIVERY: We are committed to 5 to 10 business day delivery for all "IN STOCK" orders. These consist of orders that we receive that are for our "married" collections as shown on our website. If you choose to custom order; you can do do so by adding any leather to any collection. These orders are considered "custom" and will take 90 days to deliver.

LEATHER: The leather that we marry to each frame really pops. We offer no base grade leathers even for our starting frame. All of our leathers are medium to high quality. We top out with a wonderful semi- aniline leather frame, at a price point where our competitors start out at with a inexpensive corrected leather on a small scale sofa.; giving Luke Leather a huge advantage.